Sometimes a Service Provider will need to send a Quote for additional work. Often this will occur after they have completed a Job but there are further works to be considered. In these circumstances, they can follow the steps below to attach an additional Quote.
Add Additional Quote to an Invoice
1. Sign in to the portal
2. Go to the Jobs page (Wrench Icon

)
3. Select the Job
4. Complete the Job to the point of invoicing, updating the Jobs Portal as required
5. Click 'Add Invoice' and attach the file
6. At the bottom of the Invoice window, click the 'Add a Quote for Additional Works' checkbox





7. Click 'Next'
8. Fill in the Quote Details and attach any relevant files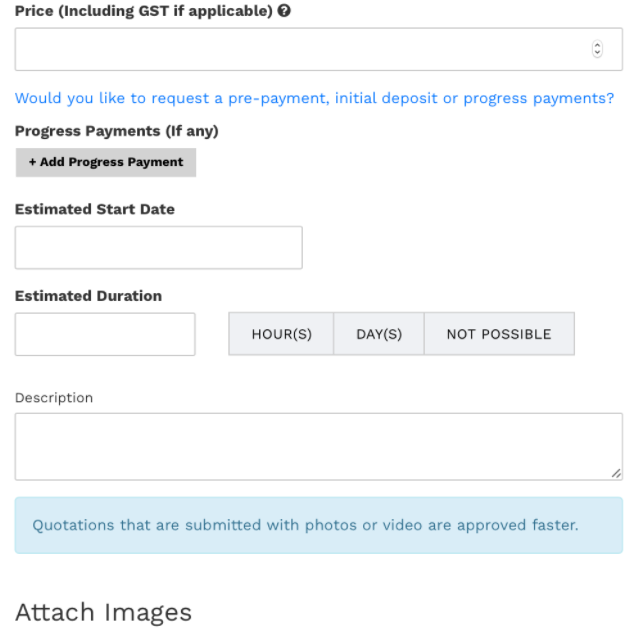 9. Click the 'Save' button
10. Review the Invoice and new Quote
11. Click 'Save'

The Quote will be sent to the Strata Manager to review with the committee. If the Quote is accepted, a new Job will appear under the same Reference ID. Service Providers can then begin work.
For more information on how to upload a Quote, see How to Upload a Quote for New Jobs.
For more information on how to upload an Invoice, see How to Upload an Invoice to a Job.
Service Providers should contact us with any further questions regarding this process.