Service Providers may add a Disruption Notice when working on a job that may cause an interruption to the building such as affecting the power or water supply.
Service Providers can upload a Disruption Notice for a Job in the Jobs Portal which is automatically sent to the Strata Manager, Building Manager, and all Site Contacts for the Building.
Contents
Add a Disruption Notice
Select the Job by going to the Jobs page (Wrench Icon

). Service Providers can either enter the Job ID, Plan Number, Manager, or type in the Issue title/description.
Click the 3 dots next to the Message (envelope) icon then select 'Add Disruption Notice'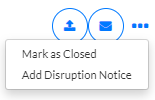 Fill out the Add Disruption Notice form and click 'Save'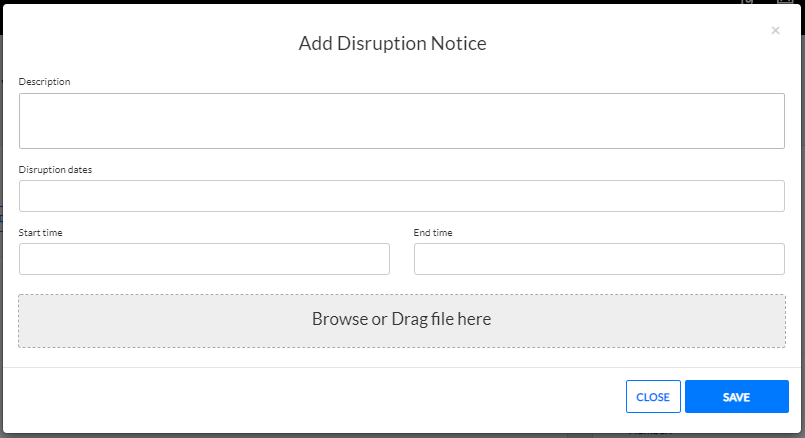 This disruption notice will appear under Issue Details and the request will have a red box around the row of the Job.
Edit a Disruption Notice
Select the Plan Number or Job Title to go to the Work Summary page.
Click the three dots to the right of the Trade Category then select 'View Disruption Notice' and click 'Edit' to make changes.
When the 'Edit Disruption Notice' window opens, add or make changes to the Description, Disruption dates, Start time, End time or attachments.
Verify that the information is correct, then click 'Save'.
The Disruption Notice will be updated.


Strata Managers and Building Managers can now view the Disruption Notice and send it to additional building contacts if required.
For more information, please see Upload Files, Images or Videos to a Job.
Service Providers should contact us with any further questions regarding this process.