Each Job is given a unique Reference ID within the Jobs Portal.
Reference IDs are also referred to as the Work Order Number or ID, the Job Number or ID and the SMATA Reference Number.
Reference IDs begin with a hashtag and combine a random series of letters and numbers.
When Service Providers are on the Jobs page, the Reference ID column will be the first or leftmost column.


When Service Providers are on the Work Summary page of a Job, the Reference ID will be listed under Job Details.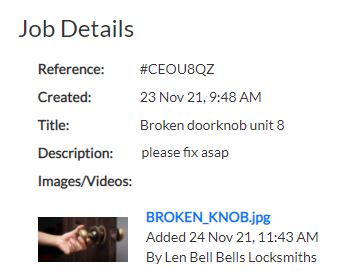 Service Providers should contact us with any further questions regarding this process.