For many Jobs, it's important that Service Providers communicate with the Building Contacts.
This may be useful in the following instances:
Organising inspections
Scheduling work times
Gaining access to a site or property
Contacting neighbours
Getting more details about a Job
Occasionally, a Service Provider will need to request contact information for the Owners or Tenants of certain Lots, but their contact information isn't available. Service Providers can easily request these details through the Jobs Portal.
Request Building Contact Details
1. Sign in to the portal
2. Go to the Jobs page (Wrench Icon

)
3. Select the Job
4. Click the 'Building Contacts' tab
5. Click the 'Request Contact Details' link for a particular Lot





6. When the pop-up displays, click 'Yes'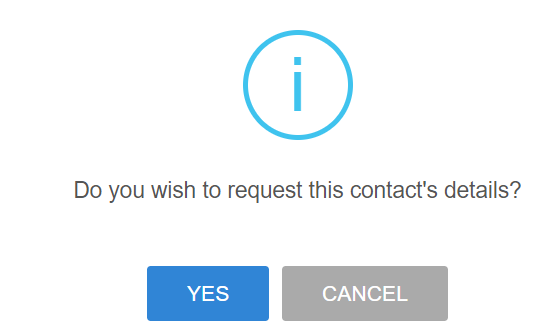 The occupant of that Lot will receive correspondence asking their permission for the release of their contact details. If they agree, the Service Provider will be notified of this information by email. If they disagree, the Service Provider will be notified of their decision.
If Building Contact Details are needed in order to complete the job, please contact the Strata Manager through Messages on the Jobs Portal. If they feel it is necessary, the Strata Manager will provide the contact details.
For more information on sending messages, see Contact the Strata Manager About a Work or Quote Request.
Service Providers should contact us with any further questions regarding this process.