You are able to change your ABN by following the steps below:
1. Log in to your Portal.
2. Click the Circle Icon with your initials on it and then click Company Profile.
3. Click 'Edit Profile'.

4. Add your new ABN into the relevant section

5. Scroll down to the bottom of the page and click SAVE
N.B. If you see the error shown below, it is likely you have existing SMATA account under the ABN you entered.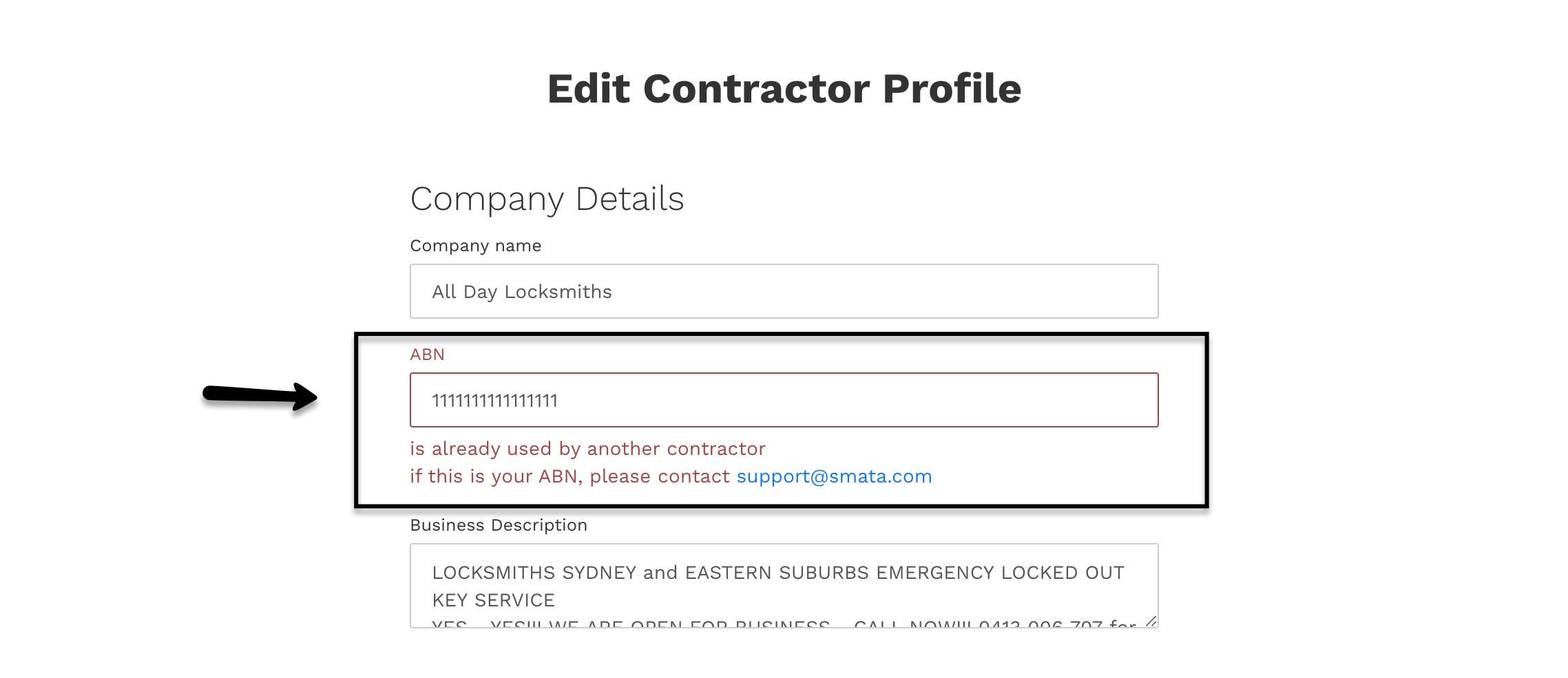 If this is the case, please contact us HERE and make sure to include the following details:
Company Name
New ABN
Email for Work Orders
Email for Remittances
Address
Contact Number
Once you do this, we will be able to check our database for the account that is connected to the ABN you wish to use.
Then we will send you a new invitation for the account that is linked to the ABN that you have nominated so that you can complete the sign-up process and activate your account.
We will the deactivate the old account with the ABN that you do not wish to use.