To distinguish different work request within a job, SMATA identifies each work request with a Job ID/Purchase Order Number.
Note: These are separate from the Job reference number (eg. #H8D6VB22). Each Job reference may have one or more Purchase Order number / Job IDs within it.
These Job ID/Purchase Order Numbers can be found in the following:
1. Work summary page
2. Work Request/Quote Request PDF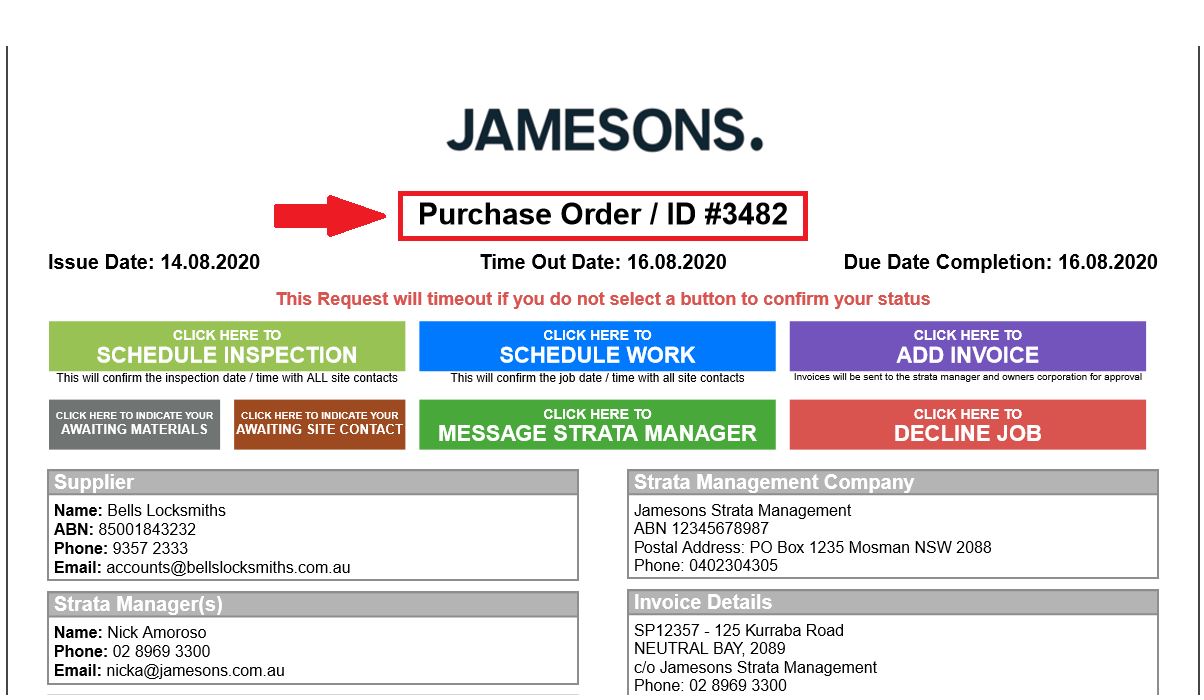 If a service provider has multiple job trades, there will be a unique identification number for each job trade.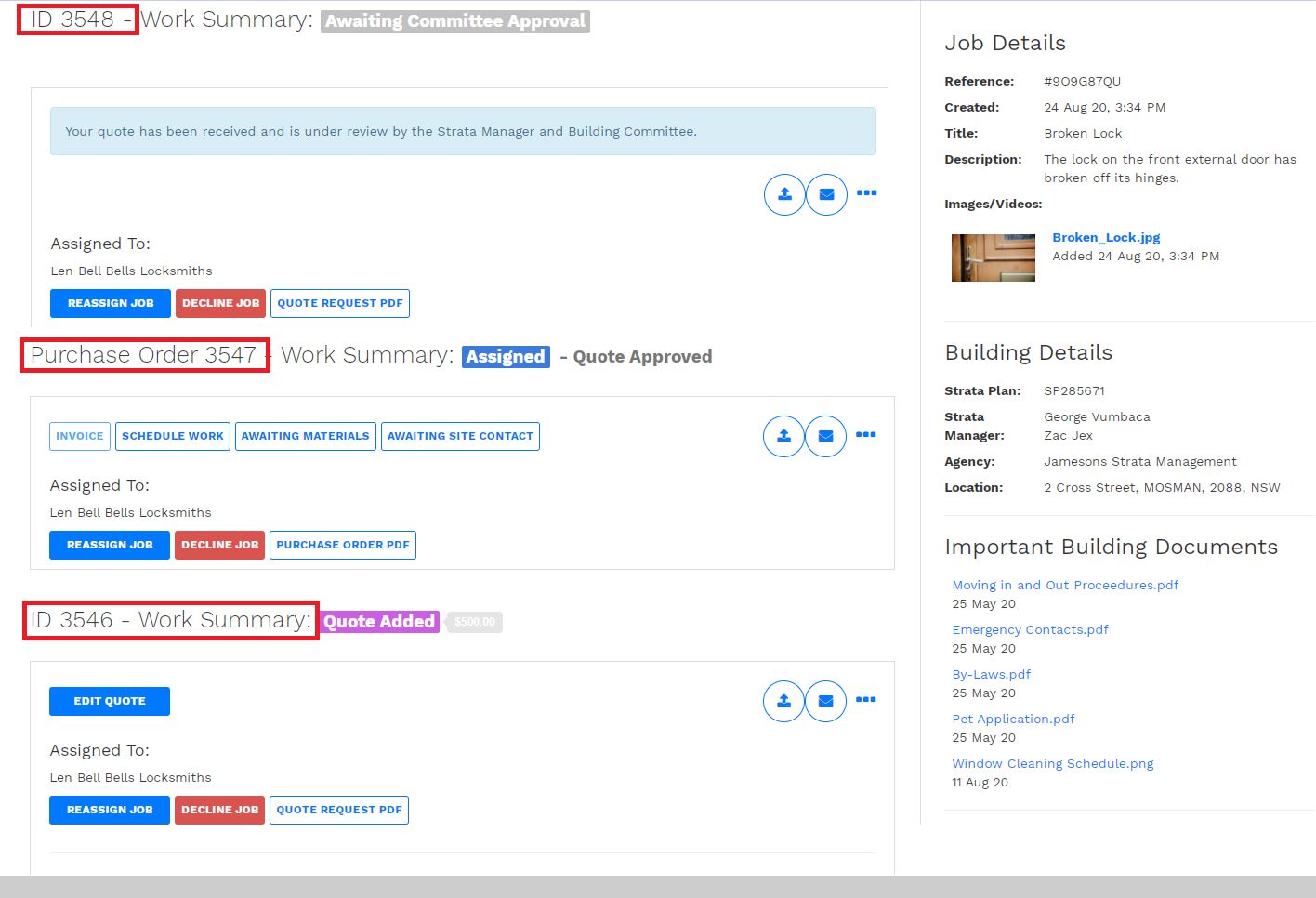 Service Providers can also use this purchase order number to search for the job in the portal.

If you have any further questions please contact us HERE