Service Providers can upload a Variance for a Quote on the Work Summary page.
After a Quote has been accepted by a Strata Manager and the Service Provider has scheduled work, the 'Variance' button will appear.
Upload a Variance
1. Go to the Jobs page (Wrench Icon

)
2. Select the Job
3. Click the 'Variance' button on the Work Summary page

4. Enter the Variance Price and Description
5. Click the 'Add Image' button to attach an image
6. Click the 'Add Variance' button to upload the Variance
7. Or, enter a URL for the Variance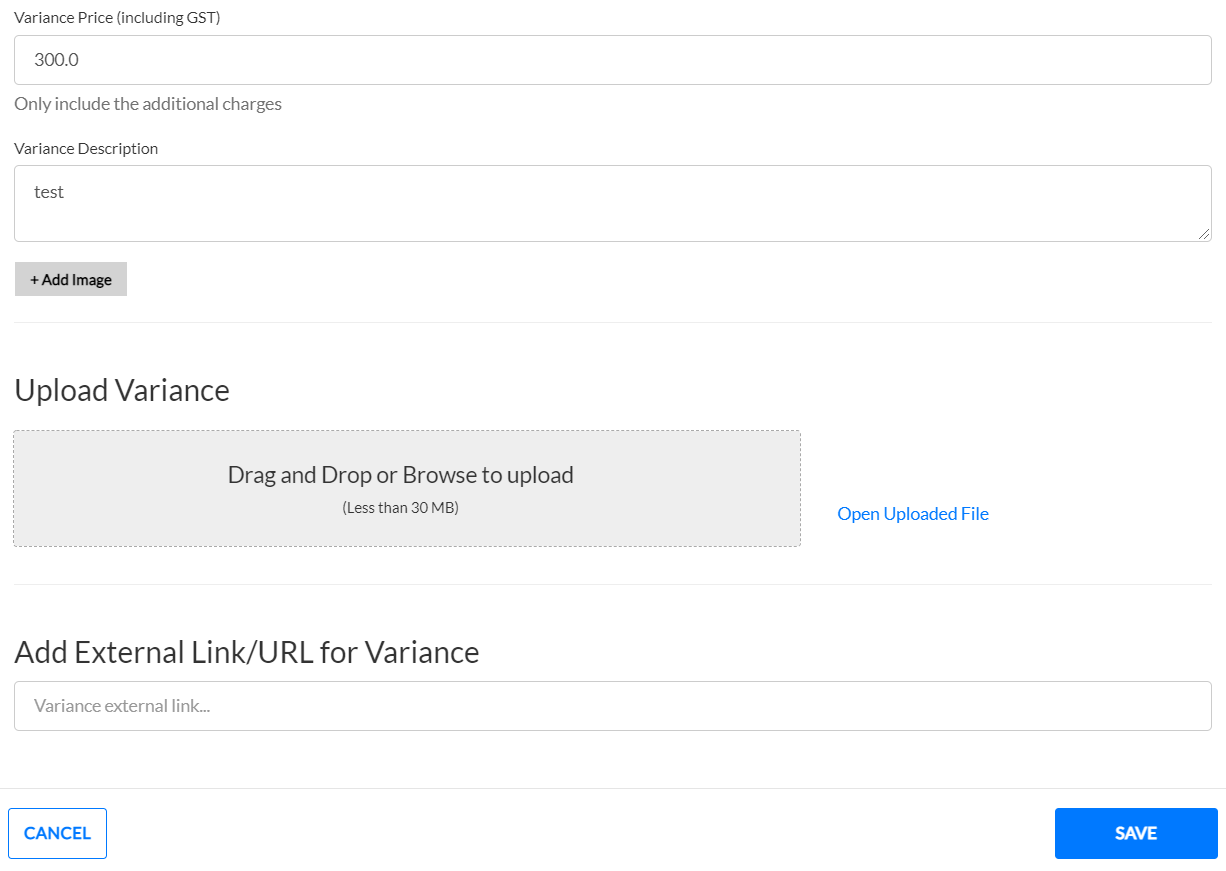 8. Click 'Save'
After reviewing the Variance, the Strata Manager can approve it or send it to the Committee for a vote. The Service Provider will be notified of any status updates as the Variance moves through the process.
If the Variance is approved, the Service Provider can complete the Work Request and upload an Invoice for the Job.
If the Variance is rejected, the Strata Manager will explain why and what is expected to complete the request.
Service Providers should contact us with any further questions regarding this process.