Service Providers can change the settings for email notifications on the Settings page.
There are several options under Basic Settings that can be changed:
Basic Settings
Action Notifications
Notice Notifications
Basic Settings is the master control for all notifications.
Action Notifications control notifications for when a Job requires action. Service Providers receive action notifications when a Strata Manager has assigned a Work or Quote Request and if approved, when the Job is scheduled.
Notice Notifications control notifications for many status changes and updates within the Jobs Portal. Service Providers receive notice notifications when a Work or Quote Request has been cancelled, if a Job is awaiting materials or has been reopened, or if a Quote adjustment has been requested.
Service Providers can decide whether they want to make changes to a specific type of notification (Push, SMS or Email) or to the frequency that they receive notifications.
If a Service Provider wants to unsubscribe from all email notifications, please follow the instructions below.
Change Email Notification Settings
1. Sign in to the portal
2. Click the Company Icon with the company initials

3. Select 'Settings' from the drop-down menu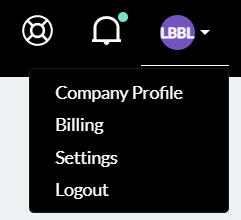 4. Click the 'Notifications' tab
5. Clear the selection for Email under Basic Settings to unsubscribe from all email notifications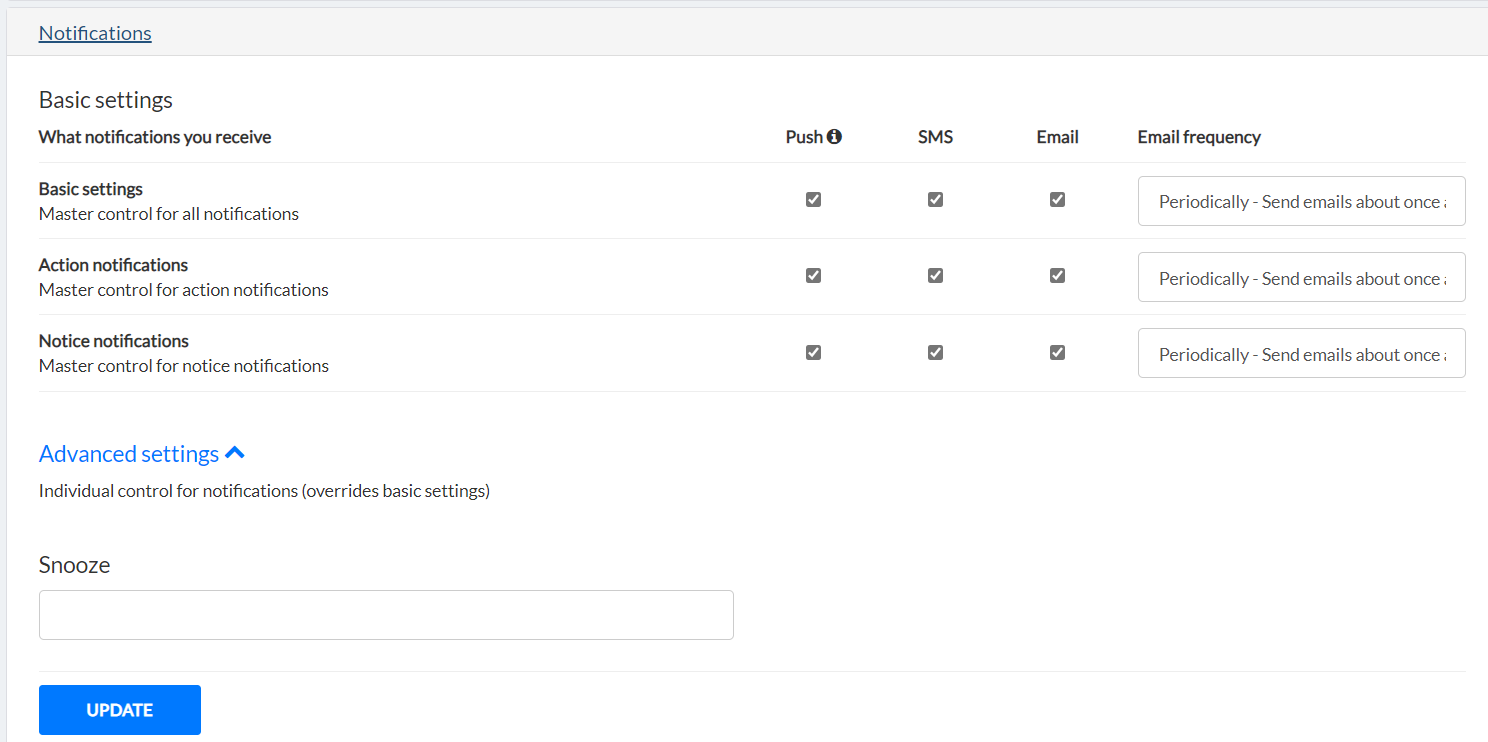 6. Or, click 'Advanced Settings'
7. Make changes to notifications for Job, Quote or Invoice statuses, Task due dates, Messages or System
8. Click 'Update'
Advanced Settings
Service Providers can further customise which notification types they receive by clicking on 'Advanced Settings'. This includes all the various notifications that could be triggered for Service Providers.
The Advanced Settings can be configured in many ways, but one example configuration includes removing the 'Reminder' notifications.

This notification configuration will only trigger notifications for new notifications, rather than sending out reminders.
Service Providers should contact us with any further questions regarding this process.