There are instances when service providers will need to resubmit an updated quote.
Other than if a contractor wishes to edit it, this can occur when the quote has been rejected by the Strata Manager, or the Committee Member has requested adjustments when a quote was sent for a vote.
When a quote adjustment has been requested, service providers can view the reason for adjustments in the discussion board.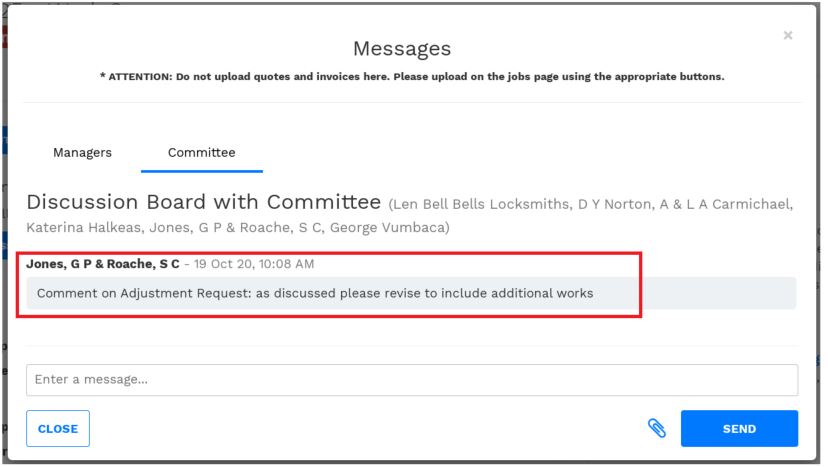 To resubmit the updated quote, follow the steps here:
1. Login to your account.
2. Navigate to your 'JOBS' section (Wrench Icon)
3. Select the relevant job.
4. In the work summary page, click on 'EDIT QUOTE'.
Enter the required information:

Price

Estimated Start Date

Estimated Duration

Add comments.

Attach a photo or video (optional).

Upload a pdf copy of the quote or enter the URL for the quote

Click on the 'SAVE' button.
The updated quote will then be sent through for review. If it was previously rejected, the quote will be sent to the Strata or Building manager for approval. If it was an adjustment to a request, it will be sent straight to the committee to continue the vote. Strata Connect will send updates regarding the status of the quote as it moves throughout the process.
If you have any questions, please contact us HERE