Building Managers are able to sign up and create an account in the portal. If their building is using it to manage its work.

How to Sign Up?
Contact the Strata Manager for the building and request they set you up as the Building Manager for the building
On the email invitation sent, click the button 'SET UP YOUR PASSWORD'
Create the password for your new account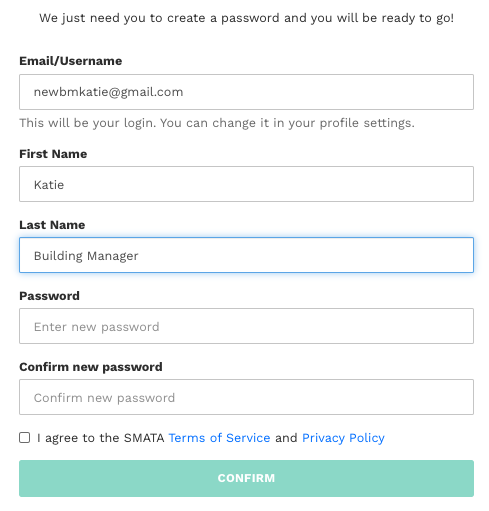 4. Press confirm
After this, they will be taken to their profile. Here they will be able to manage jobs that have been created for their building.
If you have any questions about creating a Building Manager Profile in SMATA, contact us HERE