The details of a Site Contact are needed to book a time for an inspection, schedule time to complete the work, or gain access to a property.
These details can be found in the work summary page. Here you'll see their email, phone number, and the unit and lot number associated with the site contact.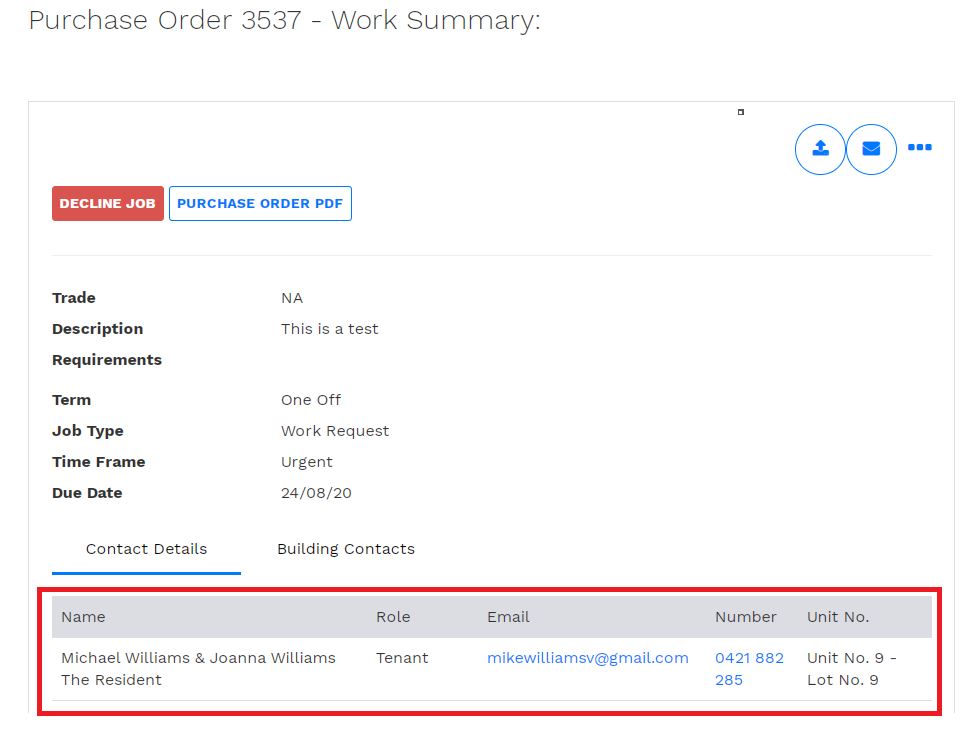 This will help service providers in getting access to the building they are carrying out the work or inspection, especially when there are different site contacts in the building that they need to get in touch with.
In case this information is not available in the work summary or if the contact is no longer associated with the building you may request the contact details from the strata manager. What do I do if I can't get in touch with the site contact?
If you have any questions, please contact us HERE