When quotes are submitted for approval, Strata Managers and selected voters within the Committee can have conversations regarding the quotes in the discussion board on the Voting Page.
Users can also discuss the quotes directly with service providers on a seperate discussion board on the voting page.
Communicating with a Service Provider regarding their Quote: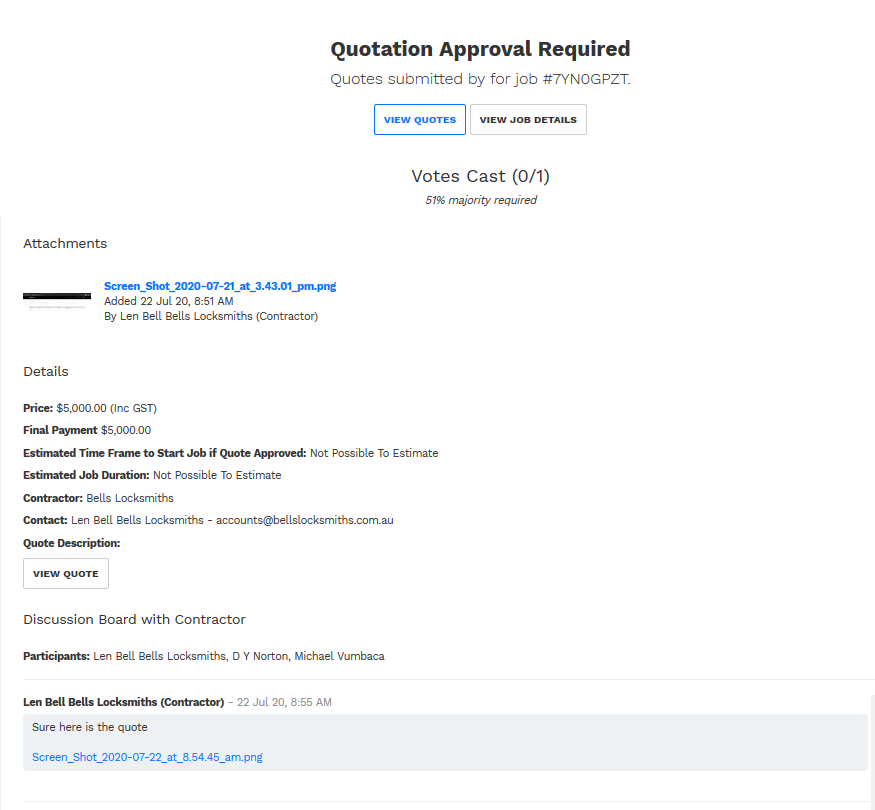 Here, they can see the participants in the board, this includes the strata manager, committee members/approver and the contractor.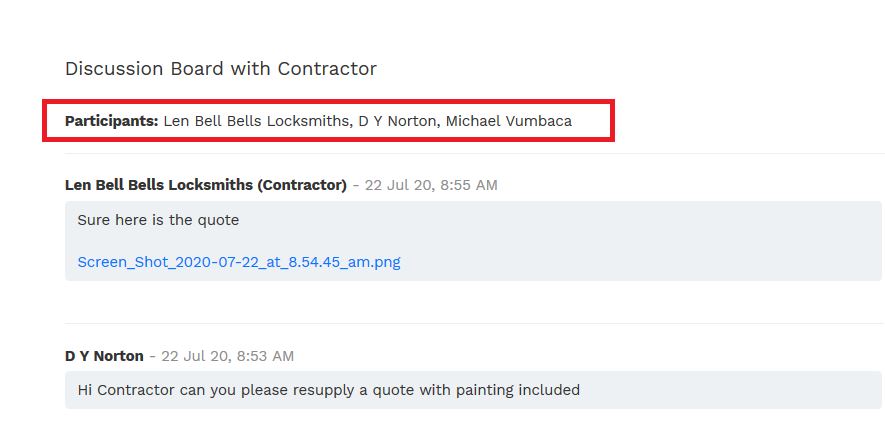 Aside from posting messages, They can also attach files, contracts and images in this field.

If there are multiple contractors' quotes being considered in the vote, there will be separate discussion boards for each contractor to ensure privacy amongst quotes.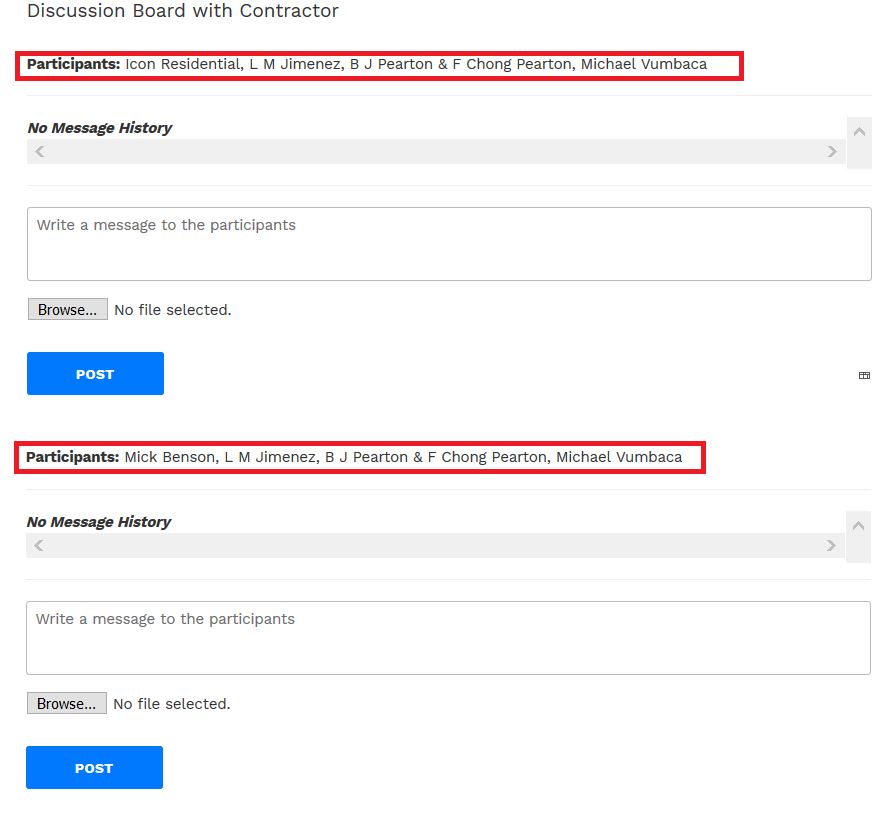 At the bottom of the page, there is a different discussion board for voters and managers that do not include contractors.
Once a user clicks on "POST", an email notification will be sent to the contractor/s and voters. This will keep all the concerned stakeholders updated with the current progress and changes in a job.
Please note: Users can additionally post messages to the notice board directly by replying to their email notifications regarding new messages in the discussion board.
If you have any questions or concerns, please contact us HERE.