After a quote is submitted for approval to the committee, Service Providers, Strata/Building Managers and voters from the committee can have a conversation about it on the discussion board.
When a message has been posted on the discussion board, a service provider will be notified via email and via the notifications tab in the portal.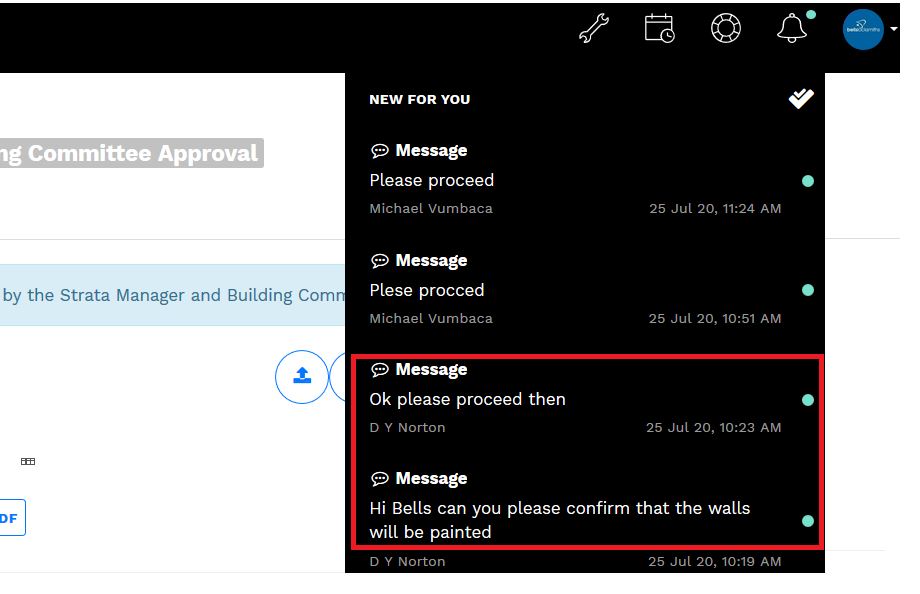 They can view these messages by clicking the Messaging modal on the jobs page and selecting the tab for Committee.
This will display the participants on the discussion board.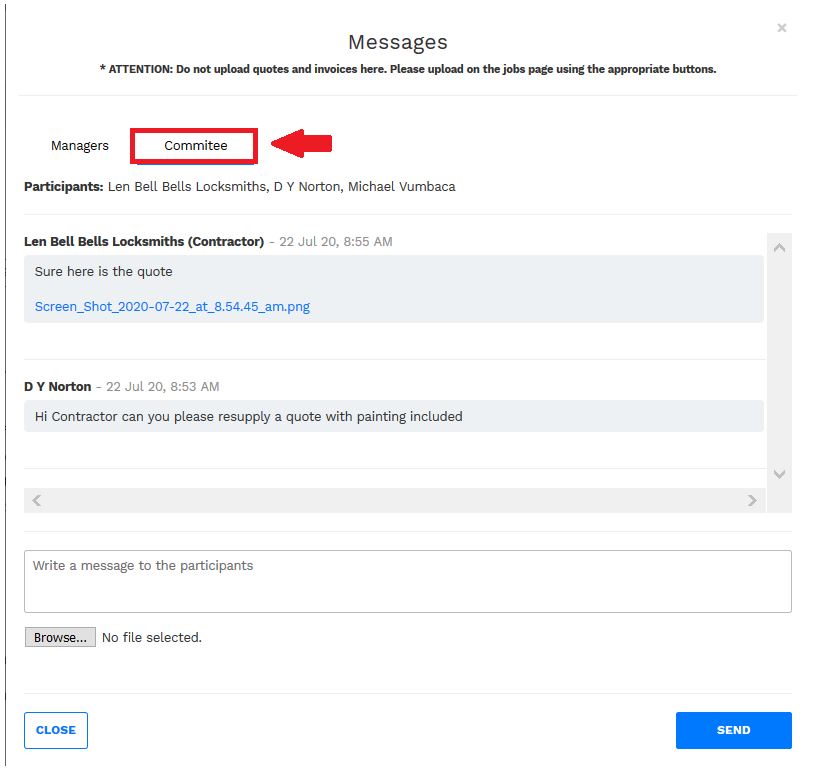 Additionally, they can also write messages to the committee members and attach files such as updated quotes, contracts and images to the discussion board.
If you have any questions or concerns, please contact us HERE.