There are instances when important building documents need to be shared with our service providers eg. Strata Plans, Asbestos reports etc.
When important documents have been added to a building in SMATA, a service provider who has a job in that building can find them by either:
By finding it through the Jobs page
Select the relevant job.
Once on the work summary page, find 'Important Building Documents' under Building Details.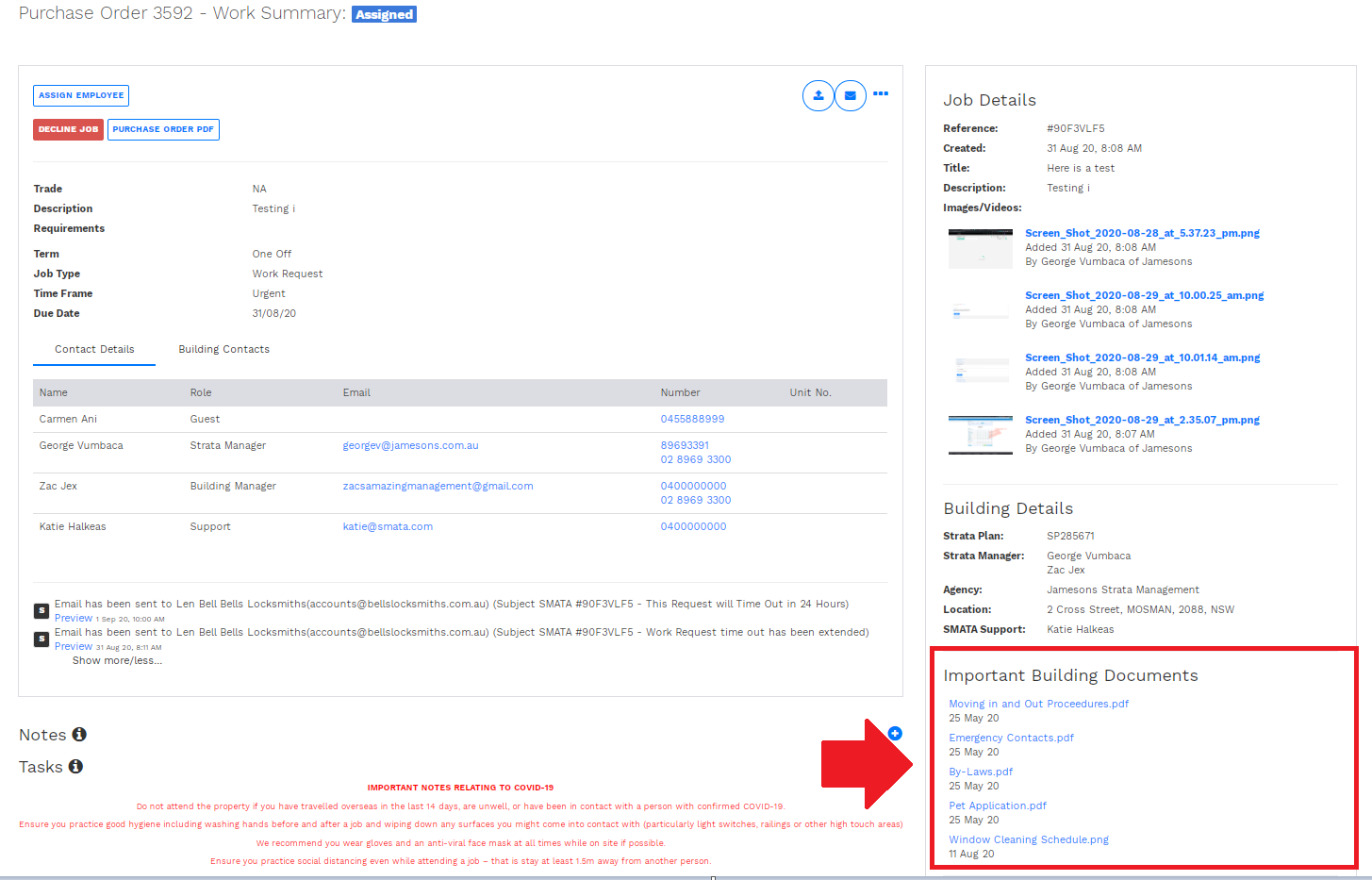 You can download these documents by clicking on the building titles.
Through the Purchase Order/Quote Request PDF
Go to Shared/Important Building Documents and click "View Documents".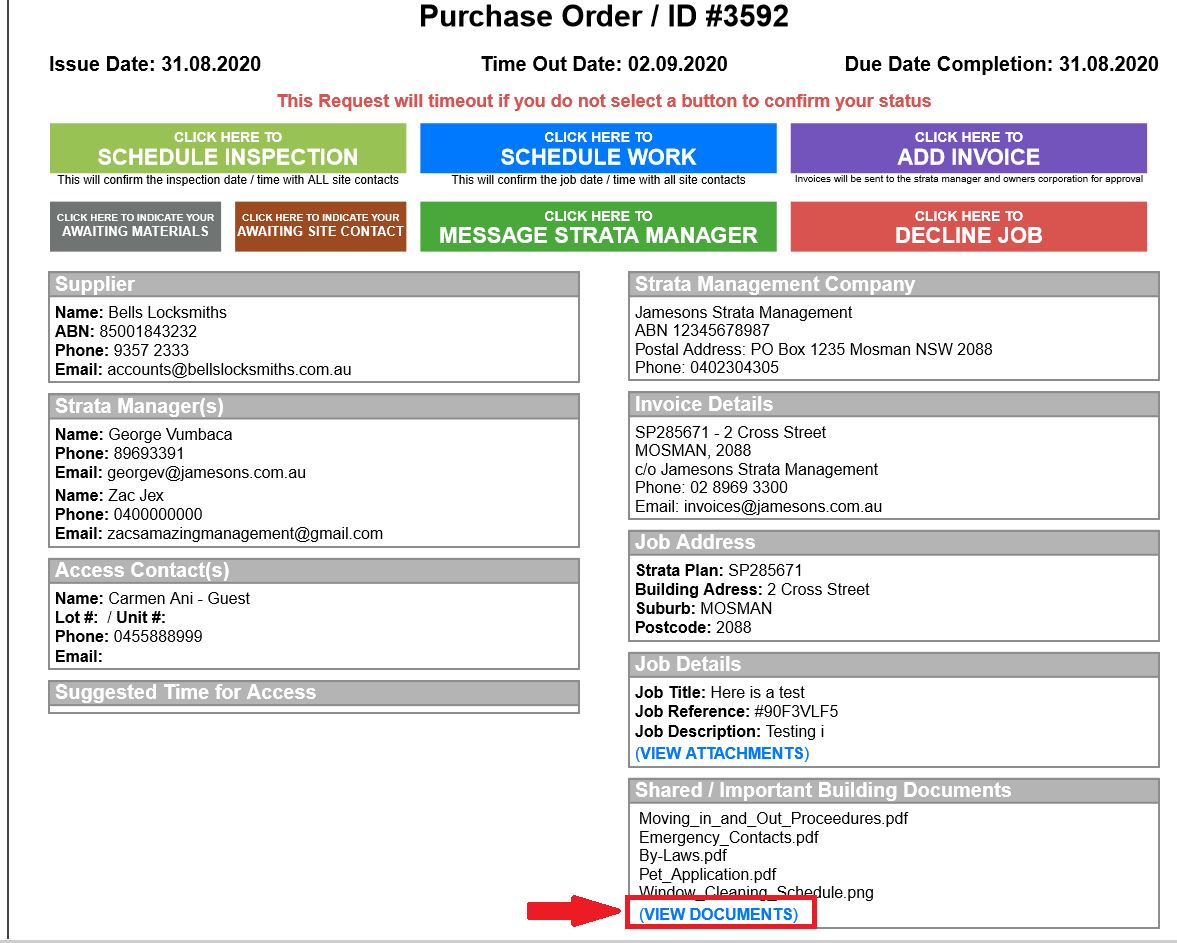 Once the service providers click on the View Document link, it will route them to the "contractor public page" and they are able to view and download these shared documents without logging in to the portal.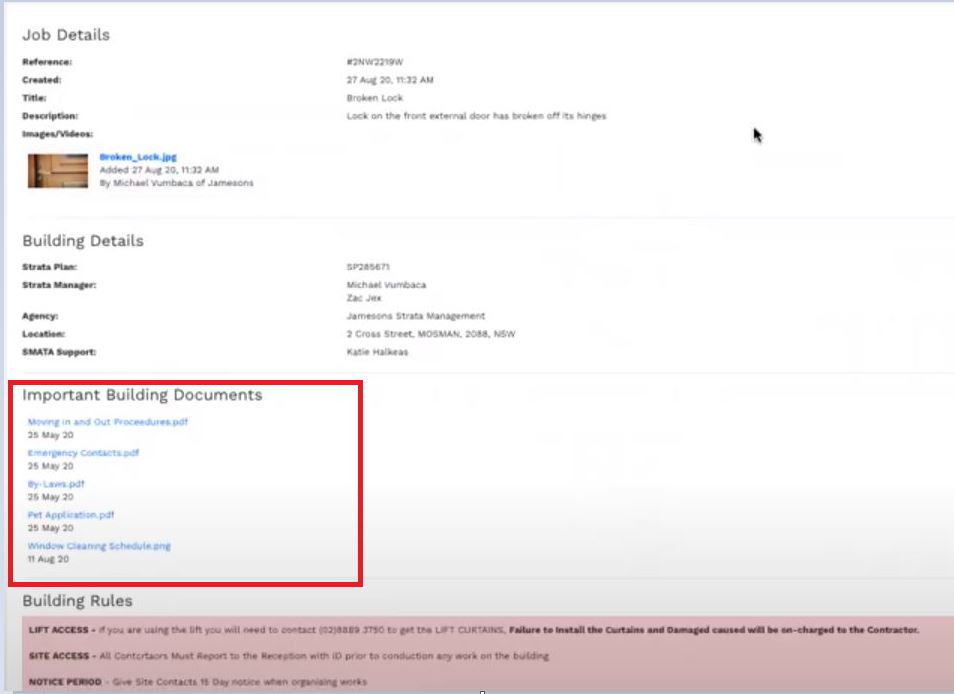 If you have any questions about accessing shared documents for a building, please contact us HERE