Uploading documents, photos and videos in a job will help contractors attend the job effectively and efficiently.
Once the Strata Manager uploads these files, contractors can easily download them by doing these steps:
1. Log in to the portal.
2. Click the Jobs tab (Wrench Icon) and go to the designated job.
3. Click the three dots on the right side of the file under Job Details and then click Download.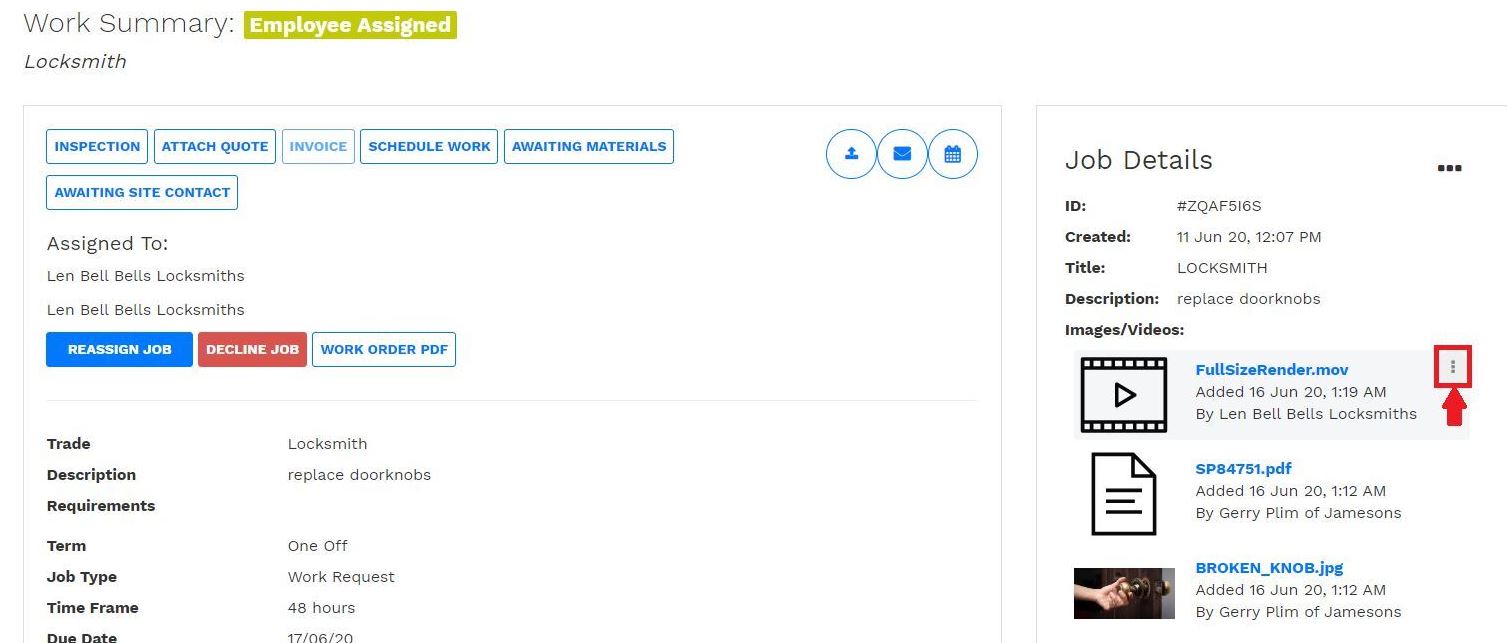 4. They also have an option to send it directly via email by clicking 'Share via Email'.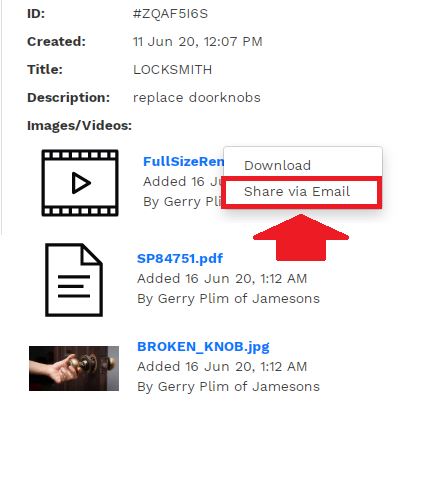 'Nb. File types are now easily distinguished by their icons below:


If you have any further questions, please contact us HERE