Service Providers are now able to download a PDF copy of the work order in SMATA. Here they can get a printer-friendly copy, and they can also action the job through the different tabs in the file.
Steps:
1. Log in to your portal.
2. Select the relevant Job under the 'Job Page' (Wrench Icon).
3. Click the 'PURCHASE ORDER PDF' tab if it's a work request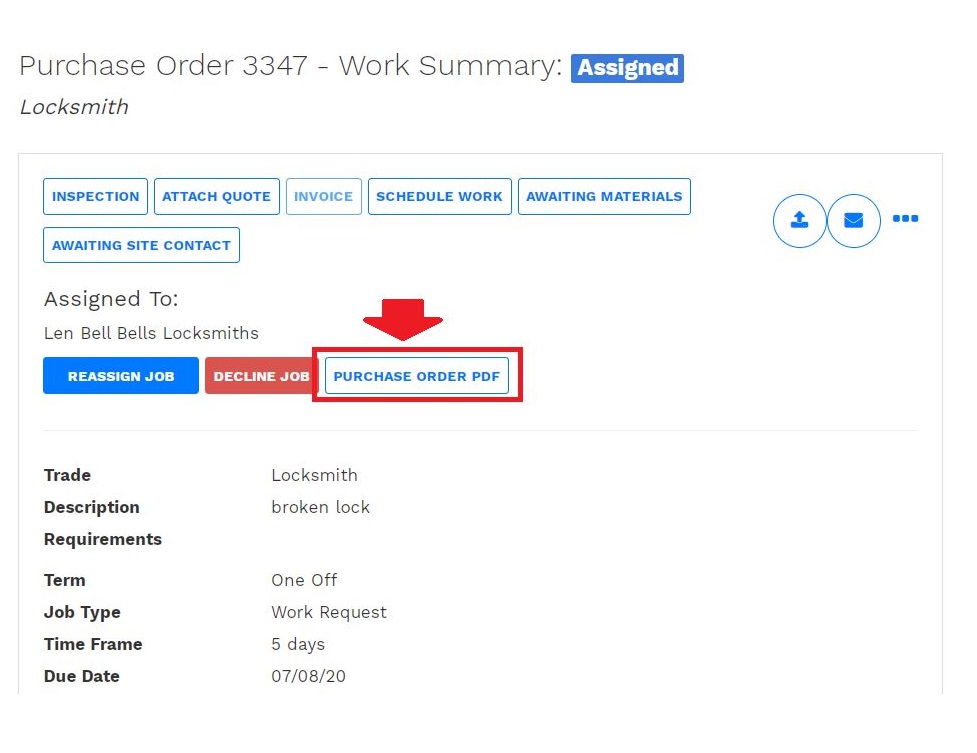 And "QUOTE REQUEST PDF" if it's a quote request.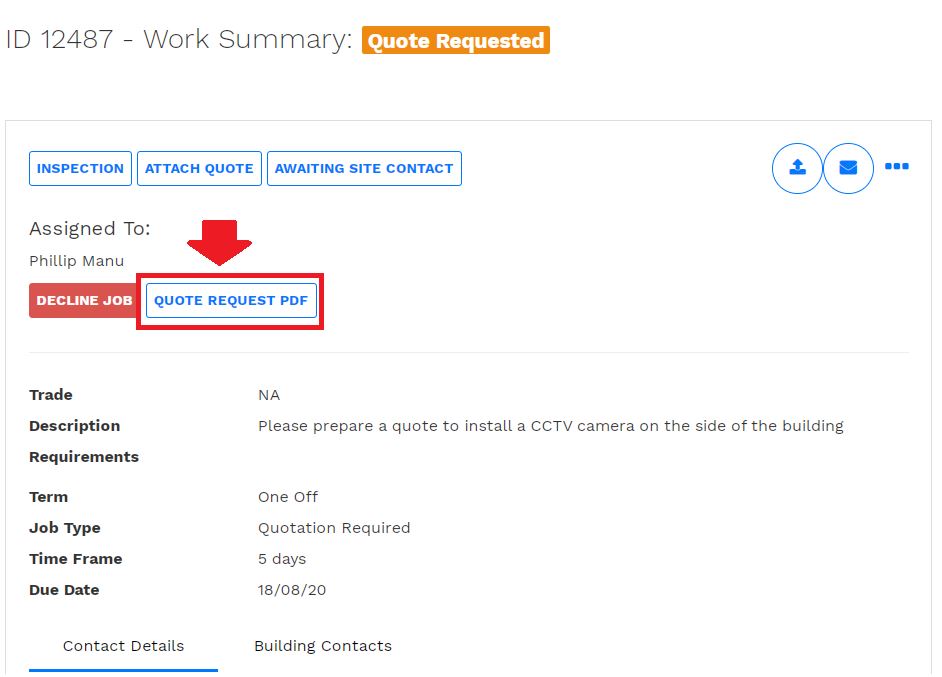 4. Save and open the PDF file.
The Purchase Order PDF will also show important information about the job such as:

Supplier Details
Strata Management Company
Strata Manager Details
Access Contacts includes the Lot and Unit of the contact
Invoice Details
Jobs Address
Job Details
5. Once the file is opened, it can now be printed for documentation purposes. Clicking the tabs will link a contractor to that specific action on the job in Strata Connect.
If it is a Work Request (Schedule an Inspection, Schedule Work, Upload an Invoice, They are Awaiting Materials, They are Awaiting Site Contact, Message the Strata Manager or Decline the Job)
If it is a Quote Request (Schedule an Inspection, Attach/Upload the Quote,

Message the Strata Manager

or

Decline the Job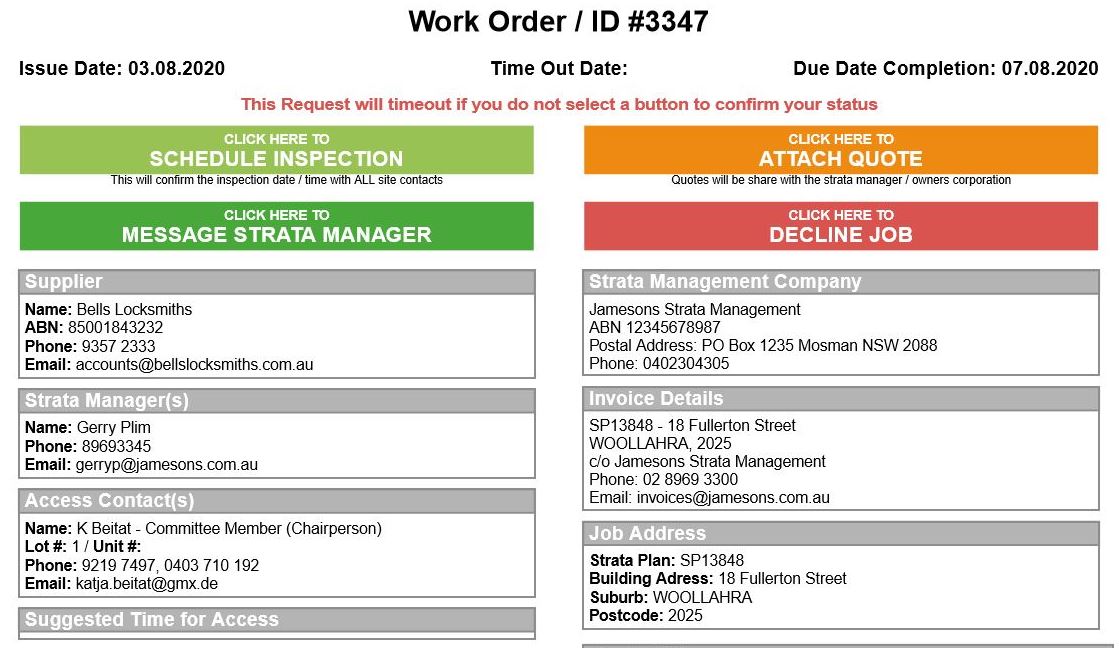 6. They can also download files or photos uploaded in the request by clicking on the 'View Attachment link.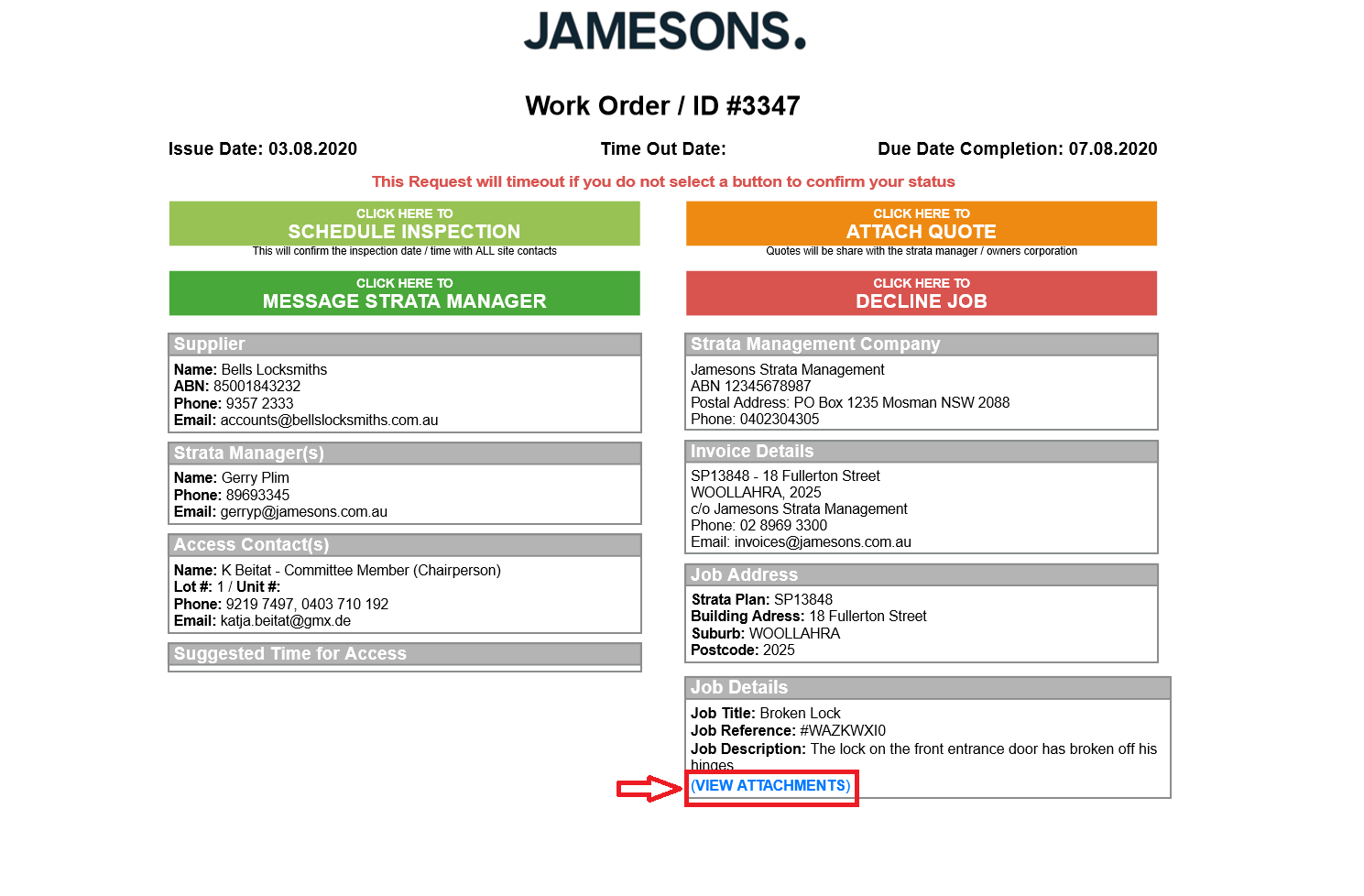 If you have any questions, please contact us HERE