Sometimes a job's progress will need to be delayed as the contractor is awaiting parts or materials to arrive. In cases like this, SMATA has a status that a contractor can select: 'Awaiting Materials'
How to change your status to 'Awaiting Materials':
1. Log in to the portal
2. Select the relevant job
(Assign an employee if applicable)
3. Click the 'Awaiting Materials' Button

4. Select the materials' estimated arrival date, and create a message outlining the details of the situation.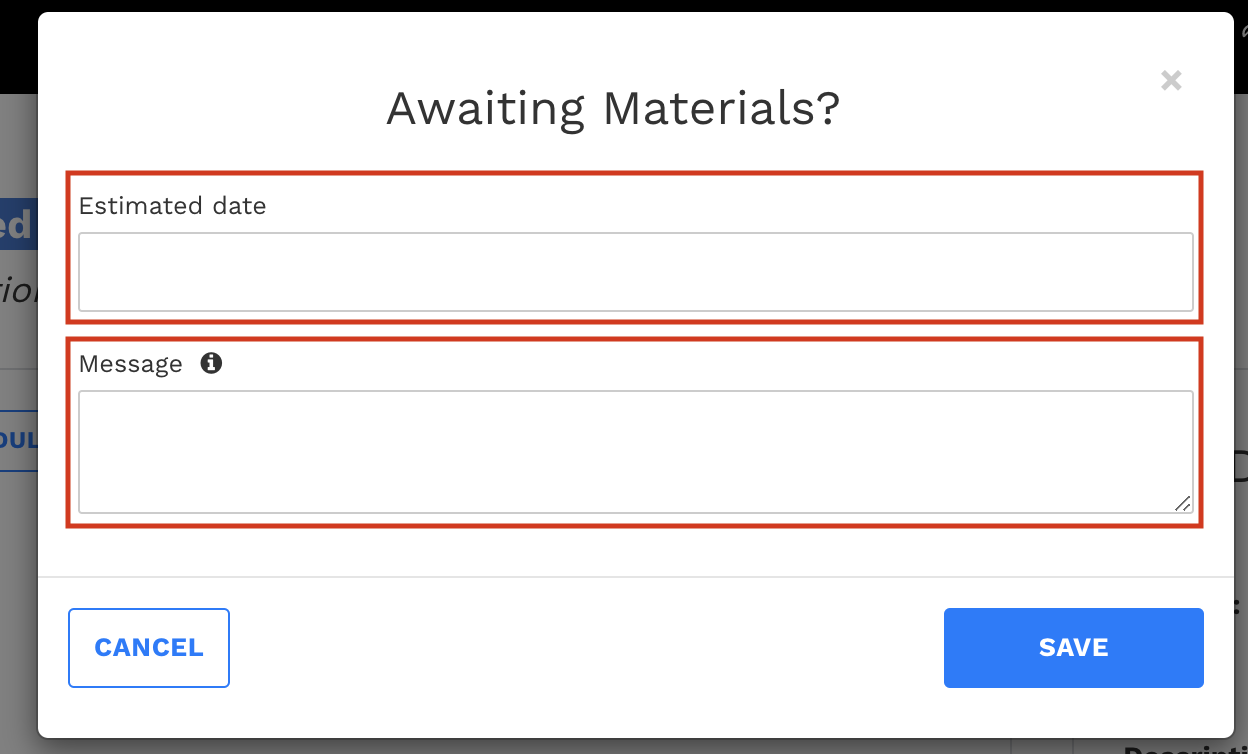 5. Press save.
From here, the job's status will update to 'Awaiting Materials'. This status change and the message created will be sent to the Strata Manager, the Site Contact and the Committee for this job. This status will also stop the job from Timing Out.
When the materials arrive, and a contractor wants to progress with the job, they can click the 'Schedule Work' button.

If you have any further questions about the 'Awaiting Materials' button, please contact us HERE.