In SMATA, you have the ability to write and keep track of any notes you've made regarding a job. You have the option to keep these notes private or to publish them on the public job page.
Accessing the Notes feature
Log in to the portal
Click on the relevant job
Within the job's page, scroll to the bottom
Click on the 'Plus' button to open the Notes section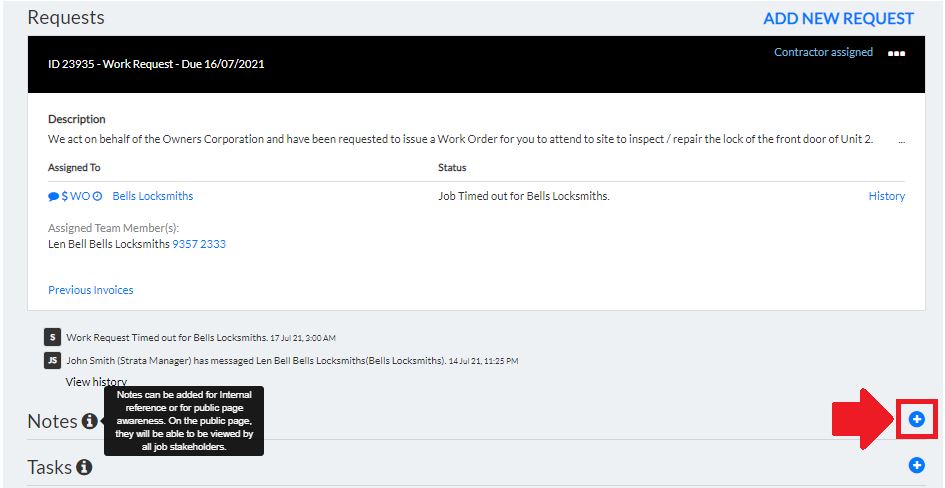 Using the Notes Feature:
Write any relevant notes into the text box.
Click 'Choose File' to add any photos, videos or files if applicable
Select the 'Type' of Note you want to make i.e. 'Internal' or 'Public Page


'Internal' notes are personal memos that only you will see
'Public Page' notes are ones that will be sent to the job's public page (these are also visible to strata managers and committee members); these are not visible to other service providers.
If you have any issues regarding the Notes section, feel free to contact us HERE