Once a job is assigned through Strata Connect, there is a certain amount of time to action it through the platform.
To action the job, simply 'Book an Inspection' or 'Schedule Work'. If you are unable to do these actions because you can't access the site contact or you are waiting on parts/materials to arrive, you can stop the time out function by updating the job status as 'Awaiting Site Contact' and 'Awaiting Materials' respectively.
The time out date is determined by the 'Due date for Commencement' set by the Strata Manager when the job is created. You'll be able to see this due date in the Work Summary page.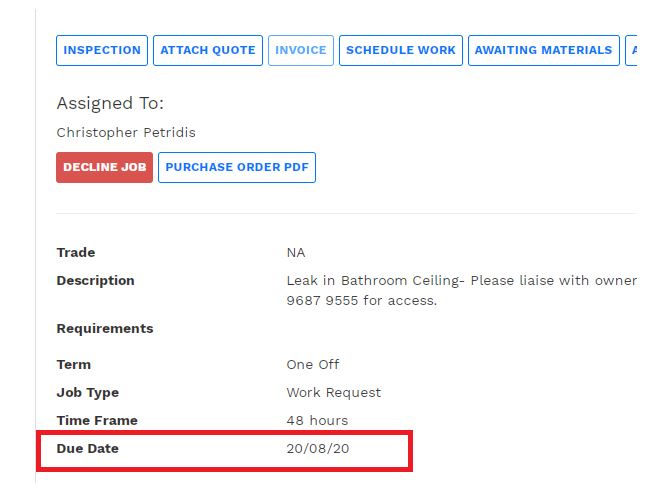 Before a job times out you'll be receiving an email reminder where you can action the job by clicking on the links in the email.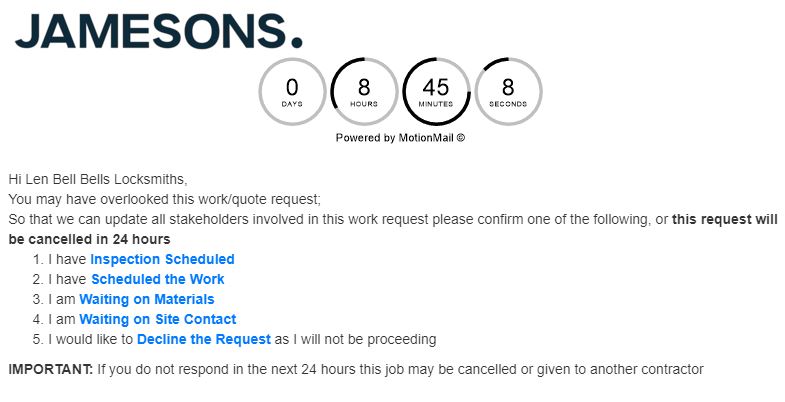 If a job has 'Timed Out', but you intend to complete the work - follow the steps below to receive an extension on your time:
Login to Strata Connect
Click on the relevant Job
In the job's page, click 'View Messages' (Envelope Icon)
Write a message requesting an extension to action the job to the Strata Manager
Press send
The Strata Manager will then receive this message and can choose to offer more time. If an extension is given, the time left to action the job will be visible in your Jobs page.
If you have any more questions about the 'Time Out' feature, please contact us HERE