Service Providers can change their username/email address on their SMATA profile.
To update your email address/username:
1. Log in to your Portal.
2. Click the Circle Icon with your initials on it and then click Settings.
3. Click 'Profile.
4. You may now change and type your new email under the Email section.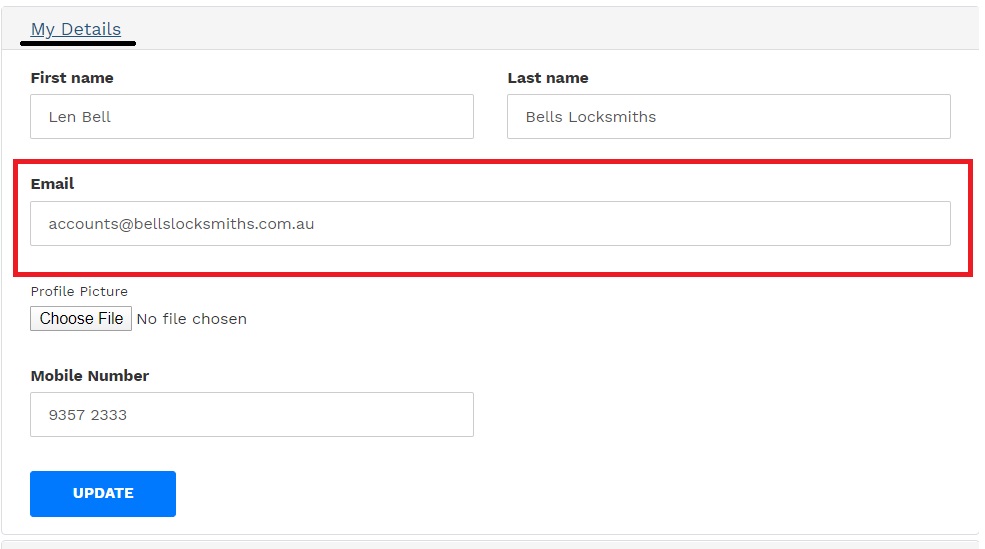 5. Click Update.
Your email address and login username will now be updated to your new email address.
If you have any questions, please contact us HERE