After a quote has been accepted on the portal and the work has been scheduled, the Variance button will appear.
Follow these steps to add a variance to your quote
1. Go to the relevant job
2. Click the 'Variance' button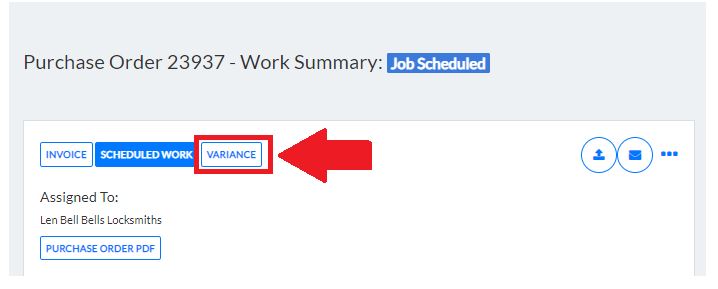 3. Add the details of the variance including any images of the job that provide an example of why there is a variance.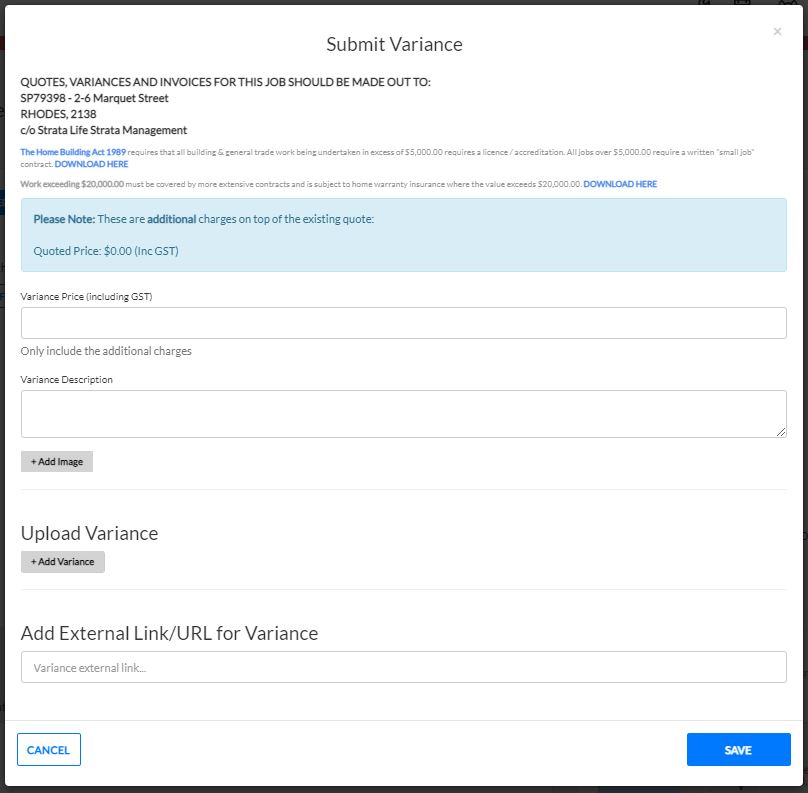 4. Submit the variance for approval.
The variance will be sent to the strata manager and they will have the option to approve the variance or send the variance to the committee for review and approval. You will be notified of the status of the variance as it moved through the approval process.
Once the variance is approved you will be notified and able to complete the work request and upload your invoice.
If the variance is not approved you will be notified and the strata manager should outline the reason and what will be required to complete the request.
If you have any questions, please contact us HERE