Follow these steps to update your profile information:
1. Login to your SMATA Portal.
2. Click the Circle Icon with your initials on it and then click Company Profile

3. Click on 'EDIT PROFILE' button under your company name.

4. On the next page, edit all the information you want to be updated.
5. Click on 'SAVE' once you're done.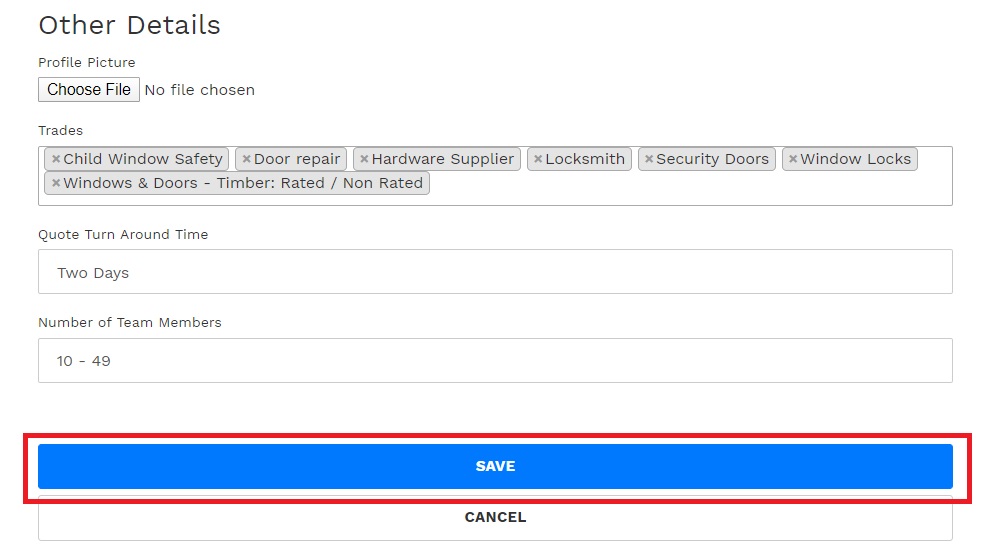 Note: These details will be visible by the Strata Manager.