Committee members, tenants and property owners are able to raise a request for works to be undertaken in their building.
1. These users can submit a maintenance request through www.smata.com. The raised request will be issued directly to their strata manager. This form can be found by clicking the 'Submit Work Request' link in the login page.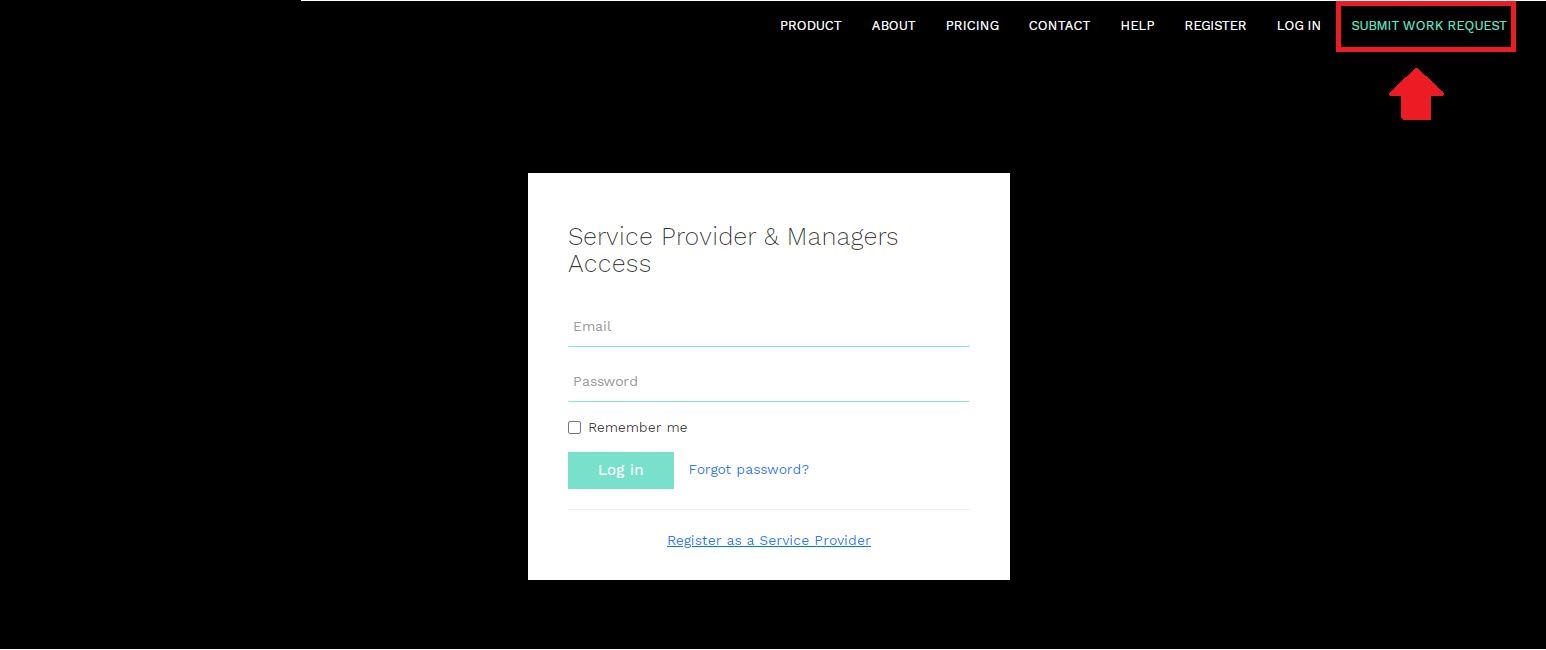 Work Request Form
When filling out the form the creator will need to add the following information:
Address (this field will show the whole Australian database of addresses)

Once an address is entered in this field Google Map will show the location of this address.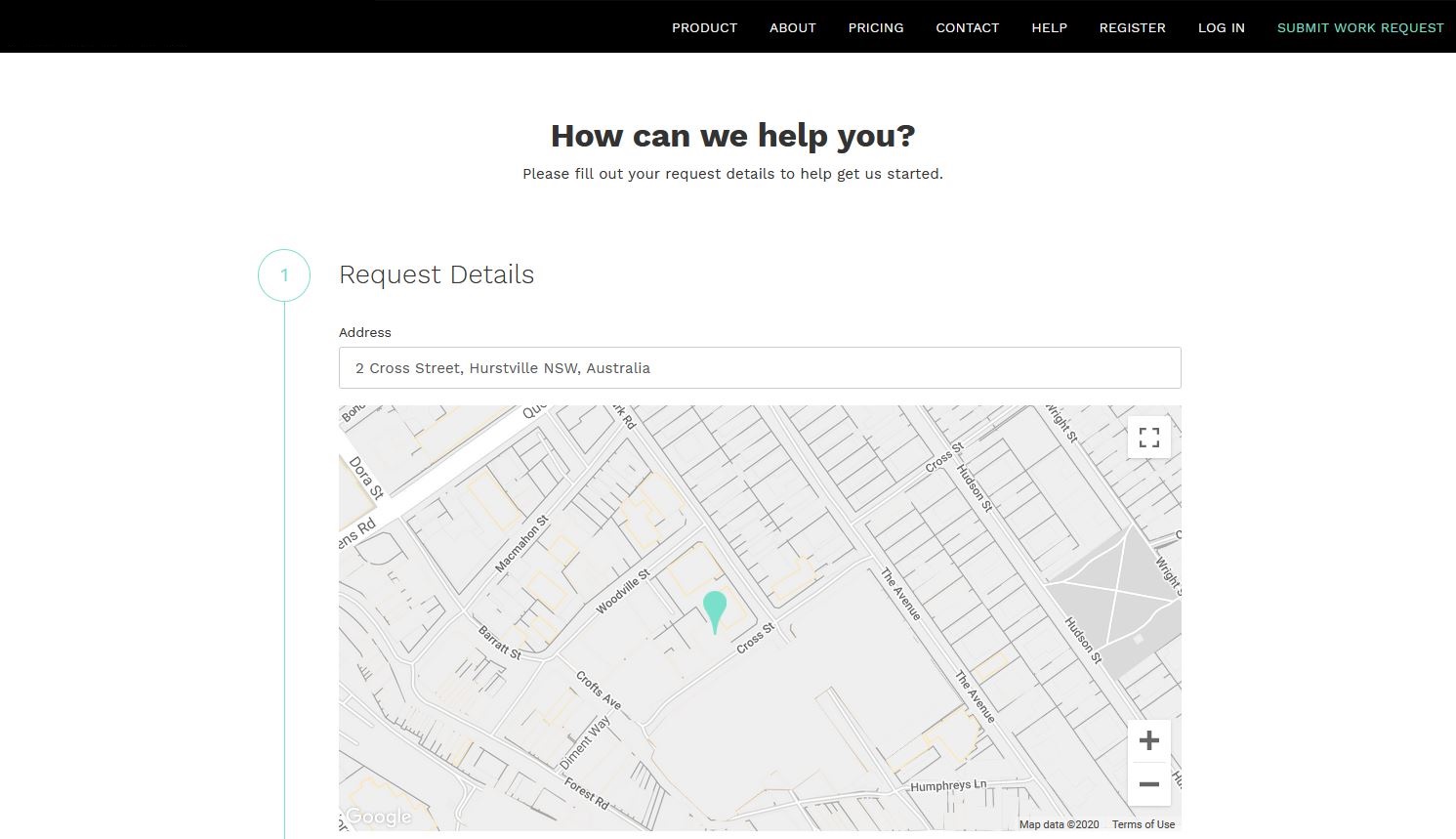 When the selected address is not an address that Strata Connect is servicing the creator will not be to submit the request. The system will publish a message stating that the address is "currently not serviced by SMATA. To enquire about SMATA for you building contact us here."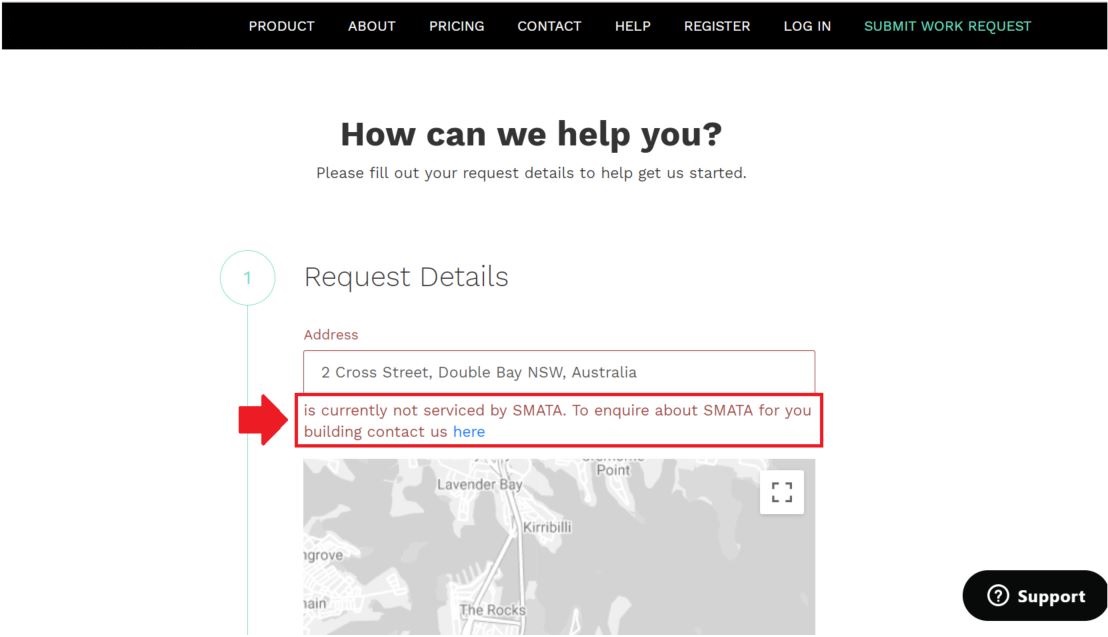 Request Details
Unit Number/Suite No (optional)
Request Title
Job Description
If the issue is in the common area or an their apartment
Attach photos/videos/documents (optional)
Profile
Profile Type ( if the user is a Committee Member, Tenant, Property Owner etc)
Name
Number
Email
Inspection details
Selecting preferred dates and times for works and inspections
Alternatively, clicking the checkbox to organise times with the contractor directly
Site Contacts
Either themselves (i.e. Site Contact is above)
Or another person (i.e. Add Site Contact and enter details)
Contractor Options
Committee members may suggest a contractor to the perform the job
2. Work or quote request will be attended to by the strata manager who manages the building. From here, they will review the request and action it by:
Sending it to a contractor/s
Requesting more information
Identifying it as not strata related
Sending to the Committee to vote for it to go ahead.
3. The request will be sent to the contractor most suitable for the job.
4. The contractor/s are selected based on; building preferred, geographical, workload, licensed, insured.
5. Inspection Booked / Works Carried out by the contractor.
6. If Quote Required
Quote submitted for approval by the contractor to Strata Manager
Quote submitted by Strata Manager to the committee for approval
Quote approved
7. Works completed and invoice uploaded to the portal.
8. The portal checks the invoice to ensure the details match the quotation.
9. Invoice reviewed by Strata manager and sent for approval to the committee.
10. Invoice approved for payment.
11. Committee members provide feedback on their experience.
12. Contractors are given a rating based on your experience.
*Committee Members can track the process of the job they submitted by following the link to the 'Public Page' that was emailed to them or they can also view them on their building page.
If you need support our support team will be able to assist you here