If you would like to contact the Strata Manager about a work or quote request the best option is to go to the job detail page for the work request, click on the Message button (shown below) and add your comments. You also have the option to add images or documents.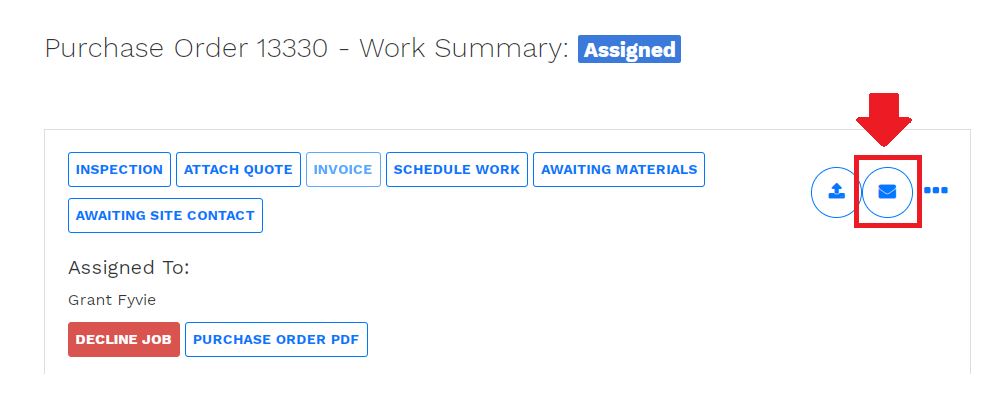 SMATA will notify the Strata Manager and they will be able to respond in the messages centre. If they respond then the Contractor will receive an email notification with the reply message and the option to respond.
This message location within the jobs page of the portal will be used as a reference for both contractors and strata managers when working through the work and quote request. This information will be stored in SMATA and not deleted.
You can also contact the Strata Manager using the contacts details that are listed on the jobs page i.e Phone or Email.
Service providers can also identify if there's a conversation or message content in this icon at first glance.
The message icon will appear green if there is content.
And blue if there is none.
Alternatively, if you would like to contact an owner or building contact directly you can access their phone and email contact details through the job detail page.
If you have any further questions please contact us HERE